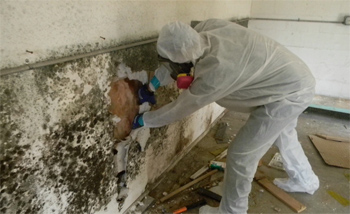 Ari's Cleaning Service is a certified mold inspection and removal company. Health dangers related to mold (listed below) signal the urgent nature of mold problems.

OUR MOLD REMOVAL PROCESS:

1. The mold is contained and kept from spreading into uncontaminated areas.

2. The mold is killed.

3. The mold is removed.

4. We then protect the cleaned area against future mold infestations. The critical part of this is preventing excess moisture from returning to the problem area.

5. We treat each mold remediation job differently as each job is unique. Additional measures may be necessary to ensure proper mold removal.


Mold Dangers & Information You Should Know:

Allergies: Mold allergy has been well documented. Symptoms can include runny nose, itchy eyes, wheezing, and skin rashes. Allergic fungal sinusitis is also a form of mold allergy.

Infections: Usually infection from mold occurs only in persons on chemotherapy or with diseases which may make them more susceptible to infection. Skin, eyes, and lungs are often affected. Aspergillus is the most notable fungus to cause infection (aspergillosis), but other mold species have also been associated with infections.

General Irritant: Mold can irritate the mucous membranes of the eyes and respiratory system.

Trigeminal Nerve Effects: This has been associated with mold, and has been reported to cause decreased attention, disorientation, diminished reflex time, and dizziness.

Volatile Compounds: VOCS Produced by mold are thought to cause headache, attention deficit, inability to concentrate, and dizziness.

It is uncertain whether exposure over time to moldy odors can desensitize an individual so they have less perception of all odors, or cause them to be more highly irritated by odors.

Some molds (fungi) produce toxins or poisons.
Professionally licensed:
Certified Residential Mold Insepctor - CRMI
Certified Commercial Mold Inspector - CCMI
Certified Mold Remediator - CMR
Call us today to find out how we can help!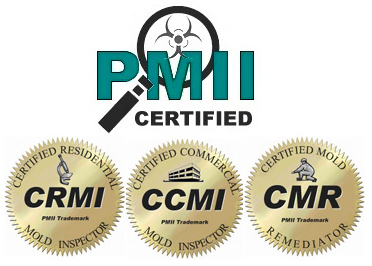 Found us through Google? Mention that and receive 10% savings!