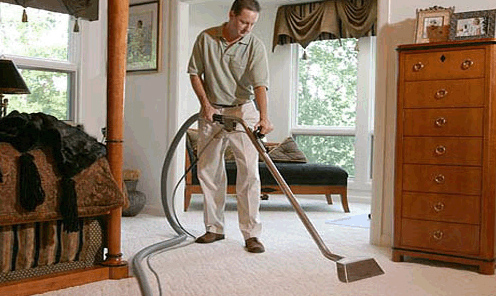 Environmentally conscious? So are we! We're Ari's Cleaning Service, the premier provider of organic rug cleaning for New York and New Jersey, with expert professionals available for comprehensive services for homes and offices! We clean green and we are proud of it, using only biodegradable non-toxic materials and methods in our own modern state-of-the-art facility. Hypoallergenic? Don't worry; we use products containing no dyes, perfumes, or any other commonly found ingredients known to cause allergic reactions.
Truth be told, it is proper physical agitation that accounts for a large part of the cleaning process anyway. Chemicals do little to help real cleaning in many cases, and are often more effective as scenting agents than anything else. That's why our organic rug cleaning involves several steps designed to thoroughly clean your rug without using chemicals to simply cover up dirt and odors! First, we use a specially designed machine that loosens up dirts and stains, then soak your rug as a preliminary measure before the actual wash itself. Then we vigorously wash your rug with clean fresh water that's free of contaminants, followed by a gentle rinse and careful grooming before drying it in a special temperature controlled room on our premises.
A final inspection thoroughly checks each rug before it is sent back to the client - and we have no qualms in repeating the whole process if need be! That's what it means to be a Ari's Cleaning Service customer; that's just how we like to do things around here. For like no other company in the business, we understand that green cleaning isn't just a mission statement but a way of life and a way of doing business. We're proud to stand up for our planet the way we stand behind our customers! Utilizing the latest methods and equipment, our highly trained technicians. Give us a call today for more details!
Found us through Google? Mention that and receive 10% savings!