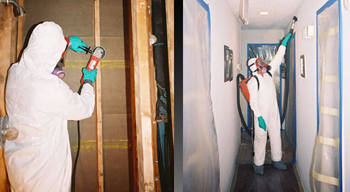 Prolonged exposure to excessive moisture can cause mold to grow behind walls and in other hard to reach areas. Consequently, mold contamination can be an insidious, difficult to detect health hazard. If you suspect you might have a mold problem, we'll send one of our certified technicians to your property to do a full inspection.
Ari's Cleaning Service mold inspection process:
The technician will take air samples to check for airborne mold particles.
Swab samples will be taken from various surfaces, these will also be checked for mold.
Infrared cameras are used to expose any hidden growth behind walls.
Moisture readers are used to see if there is any condensation hidden behind walls. This will help determine the source of the mold growth.
Within 2-3 business days, we will quickly give you the results of our testing, along with a full, detailed report.
The report will indicate if there is a mold problem and how severe it is. If mold tests are positive, the report will also indicate the type of mold and its level of hazard.
Finally, the report will outline the necessary process that will be needed to remove the mold as well as how to prevent it from coming back. Infrared pictures will also be supplied.
Professionally licensed:
Certified Residential Mold Insepctor - CRMI
Certified Commercial Mold Inspector - CCMI
Certified Mold Remediator - CMR
WE ARE EQUIPPED WITH THE LATEST TECHNOLOGY IN WATER LEAK AND MOLD DETECTION, INCLUDING HIGH-TECH INFRARED CAMERAS!
Call us today to find out how we can help!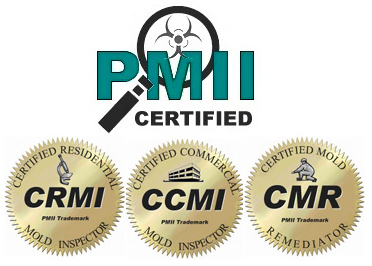 Found us through Google? Mention that and receive 10% savings!