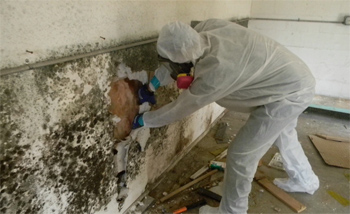 Welcome to Ari's Mold Removal
With our fifteen years of experience and our 100% customer satisfacation. We use state of the art equipement for your home. Ari's Mold Removal is a certified mold inspection and removal company. Here is our mold removal process: first step is the mold is contained and kept from spreading into uncontaminated areas, second step is we kill all the mold and prevent it from coming back, third step is all of the mold is removed, fourth step is we protect the cleaned area against future mold infestations. The critical part of this is preventing excess moisture from returning to the problem area. Fifth step is we treat each mold remidiation job differently because every job is unique. Additional measures may be necessary to ensure proper mold removal. Ari's Mold Removal is Professionally licensed with certified residential mold inspector- DRMI, certified with commercial mold inspector- CCMI, and also certified with mold remediator- CMR. In Ari's Mold Removal we will let you know what the price is before we start the job.
"Ari's Mold Removal a company you can rely on.."