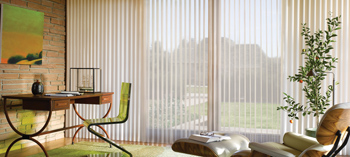 Welcome to Ari's Drapery Cleaning
With our fifteen years of experience and our 100% customer satisfacation. We use state of the art equipement for your drapes. We have two options for cleaning your drapes, option one is wecome to your home and remove the drapes/curtains and bring them to our facility to be carefully cleaned and steamed then deliver them back to your home and install. Your second option isthat we come to your home and do the cleaning process on site. Here are some drapes andcurtains that we service: Silhouette, Alustra Silhouette, Luminette, Alustria Luminette, Duette,Honeycomb, Sheers and Shading, Roman Shading, Vignette, Alustra Vignette, Peated Shades,Austrian, etc.
"Ari's Drapery Cleaning a company you can rely on.."